There are women who can't imagine their bodies full of hair, women who refuse to remove their hair and those who shave occasionally. No matter in which category you belong, you must admit that shaving our legs is sometimes annoying. Besides that, shaving became popular only when razors started being advertised and women were told that they need to get rid of their body hair. So, maybe we should all let each other make their own choice without passing any judgment.
1. "Trying to show up as the woman of my dreams."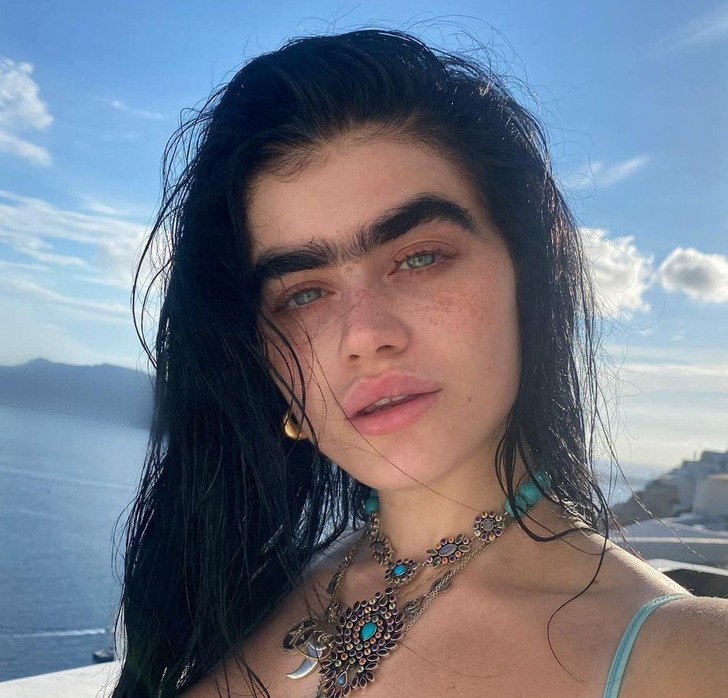 © sophiahadjipanteli / Instagram
2. "Love my hair."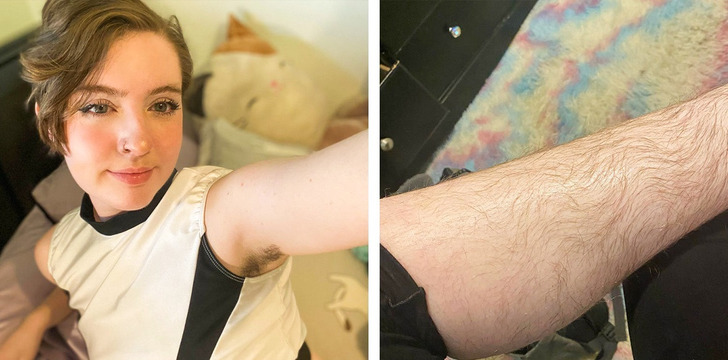 © CookietheKit / Reddit
3. "Armpit hair looks good."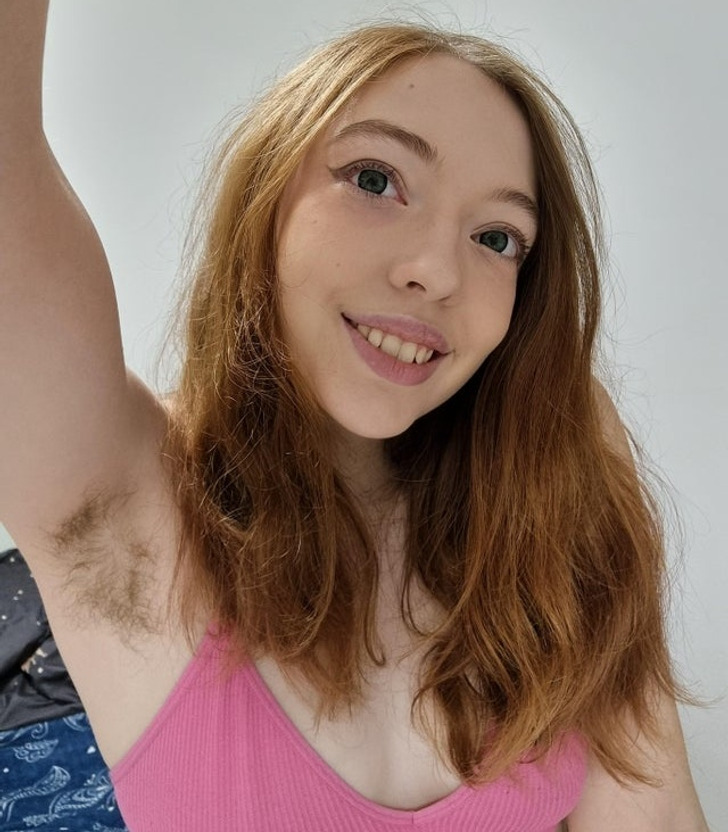 © abbysunny / Reddit
4. "I got married today and wore my natural body hair as a beautiful accessory."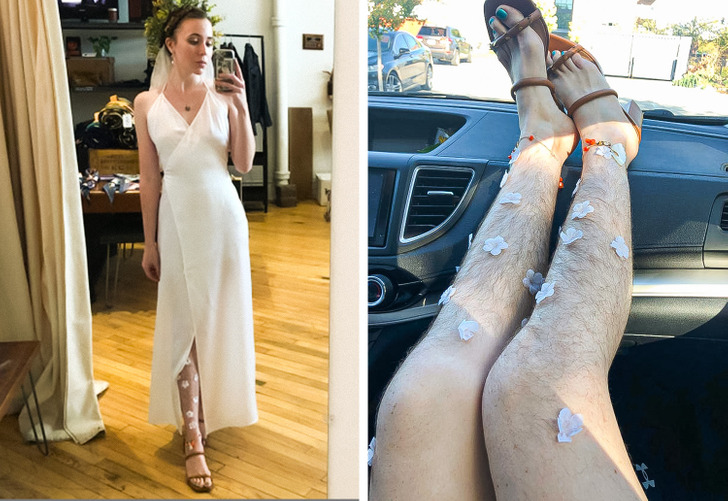 © hiddenmutant / Reddit
5. In addition to putting flowers on the hair, you can combine them with colorful dresses.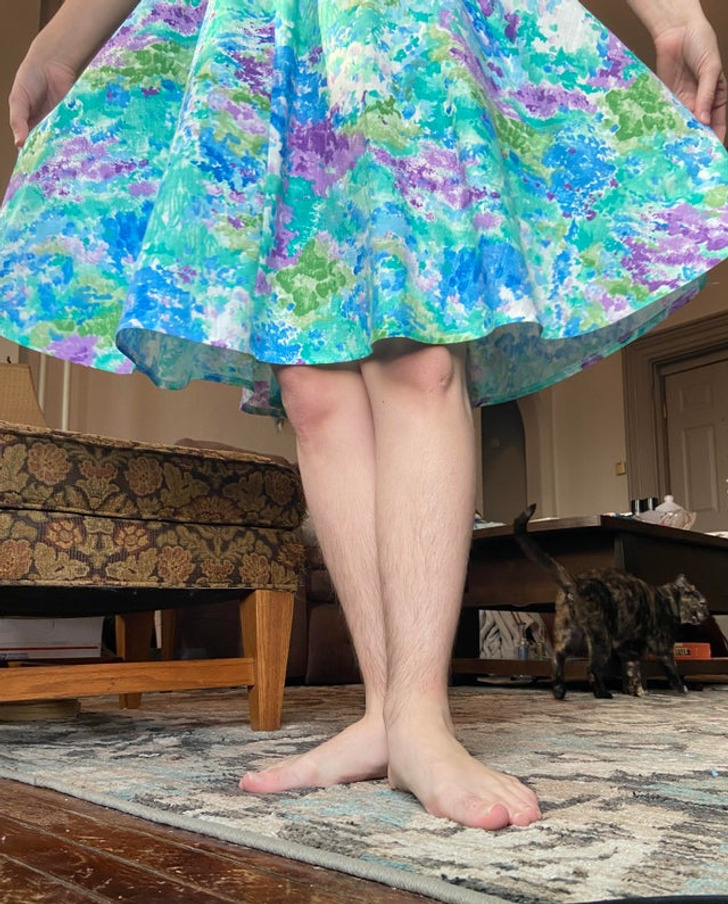 © Thepinkknitter / Reddit
6. "When you don't take criticism well and someone comments on your pit hair…"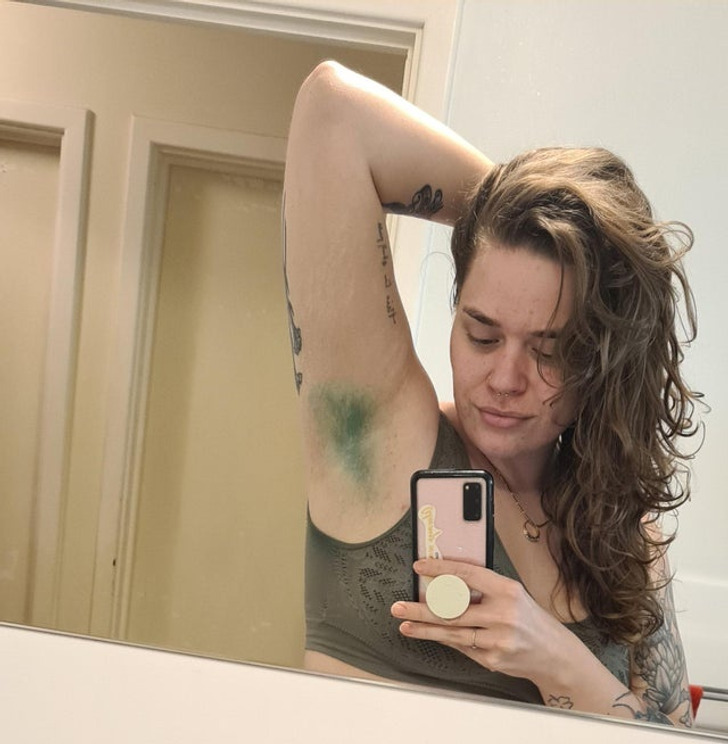 © decoyred / Reddit
7. "Rocking these at the pool today."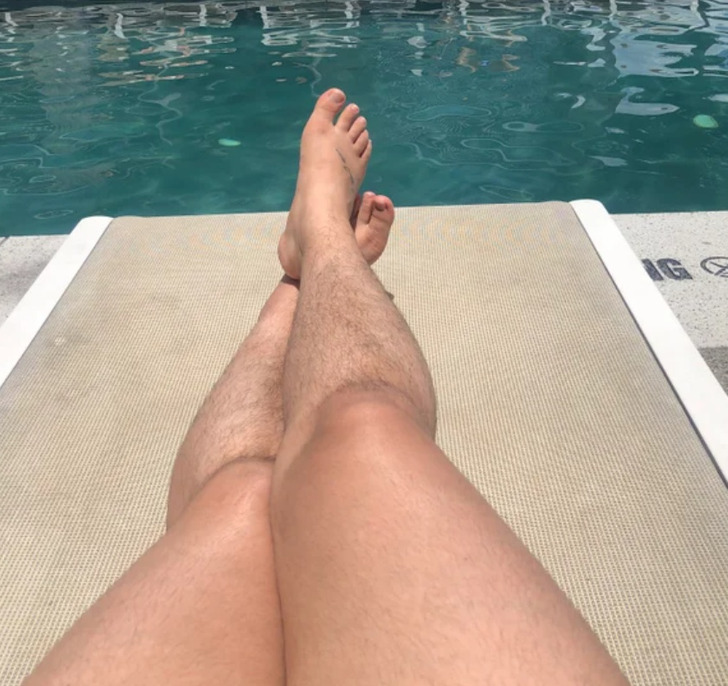 © s***stoic / Reddit
8. "Soft and cuddly bumble bee legs."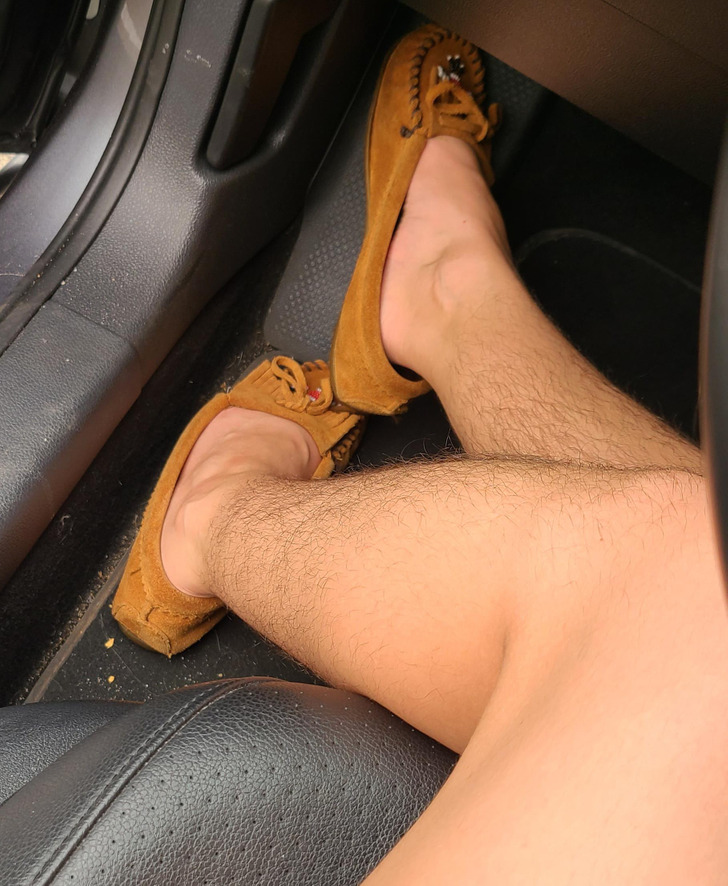 © SunbutterQueen / Reddit
9. "For a long time, I was embarrassed to wear short sleeves on the street."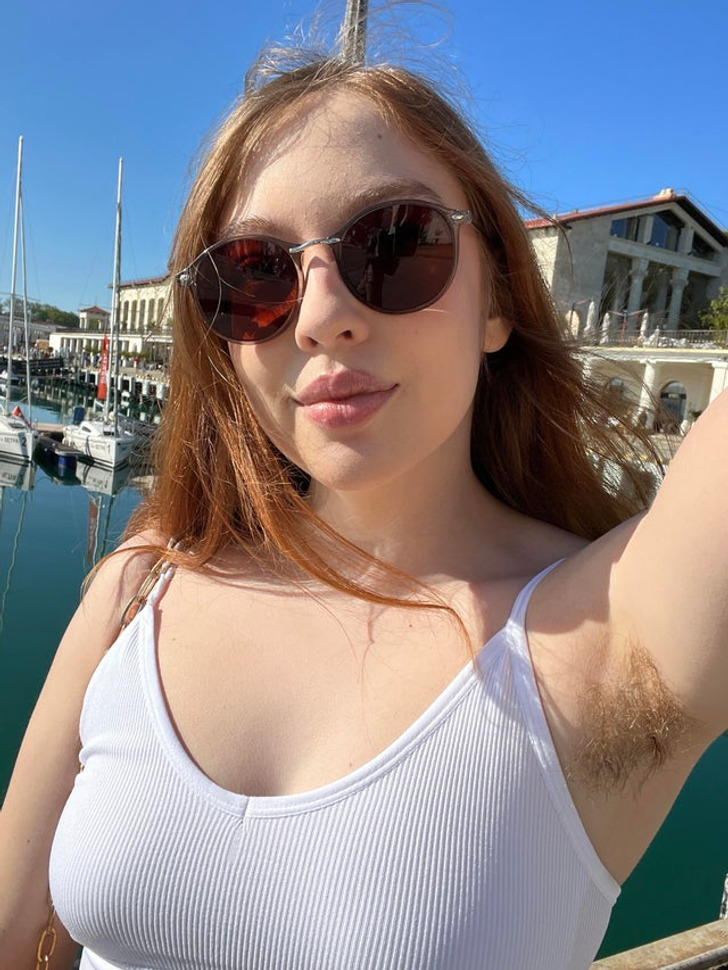 © abbysunny / Reddit
10. "No more afraid of what people will say about my body hair."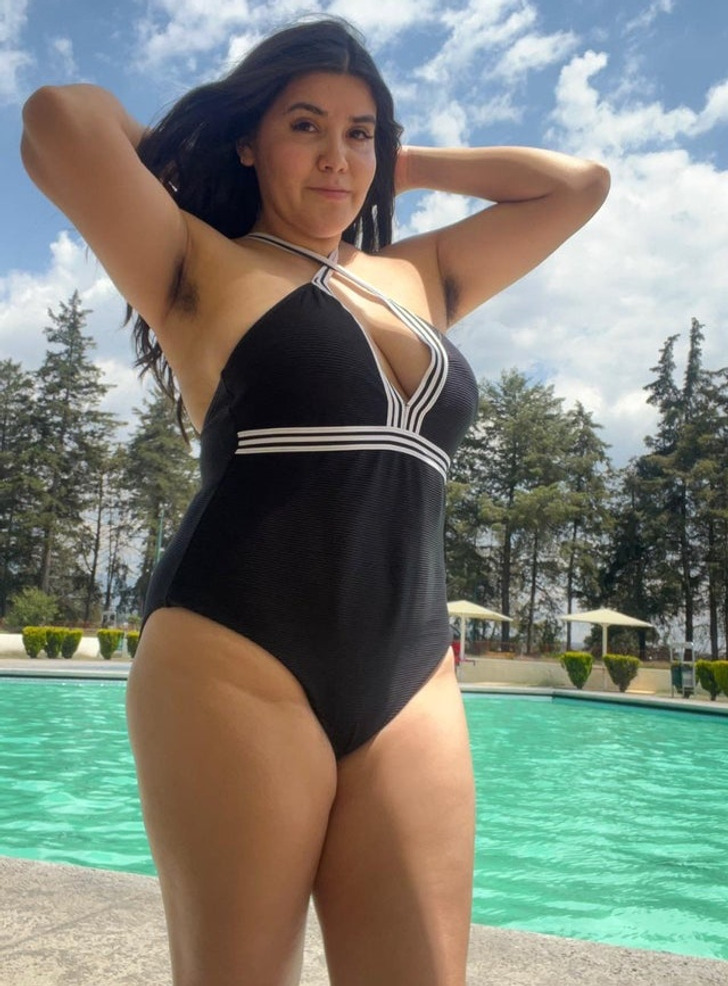 © Ponyhairy / Reddit
11. "Beach day"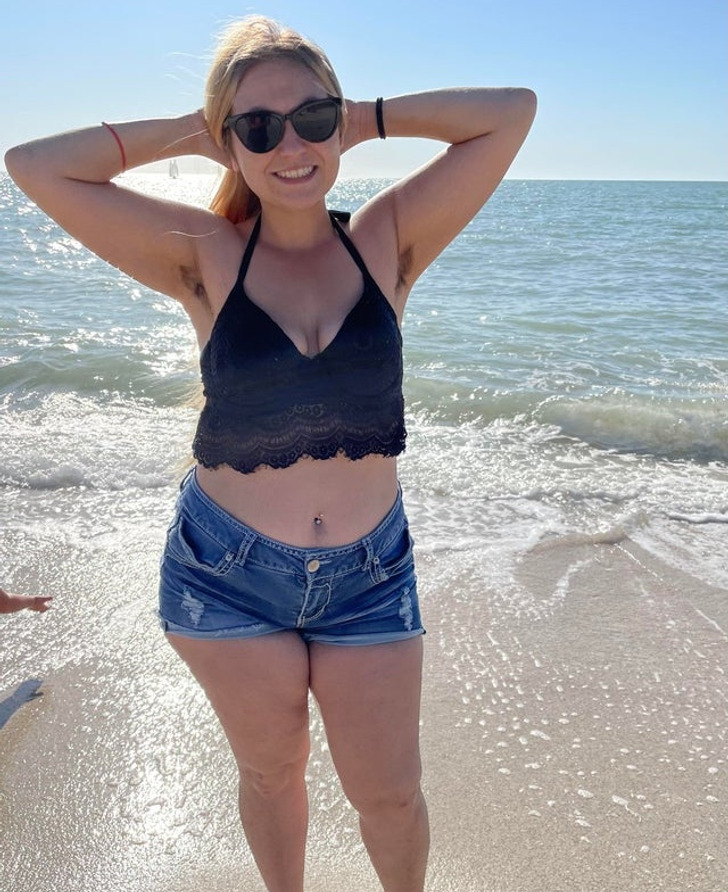 © alicekacy722 / Reddit
12. "Arm day at the gym. I don't care who stares anymore."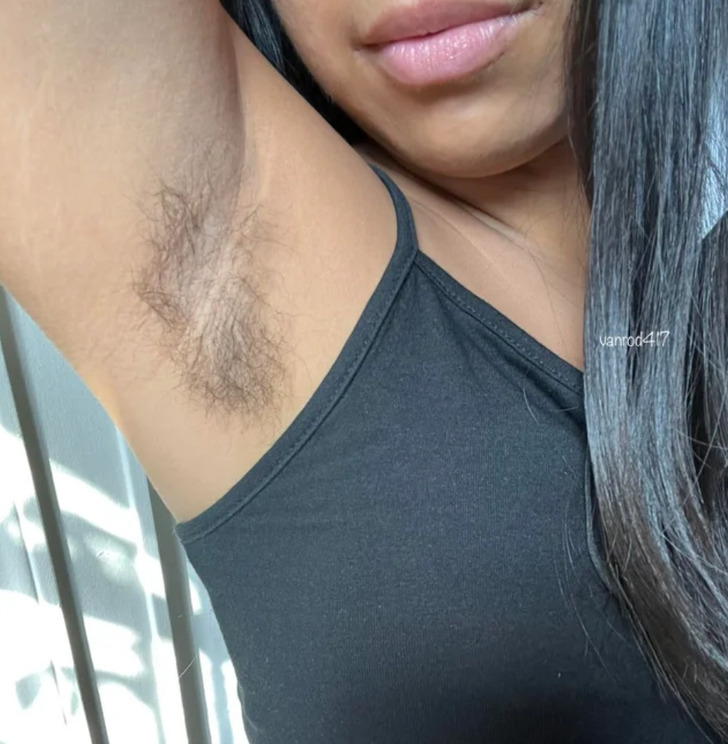 © Vanrod417 / Reddit
13. "I feel like a queen."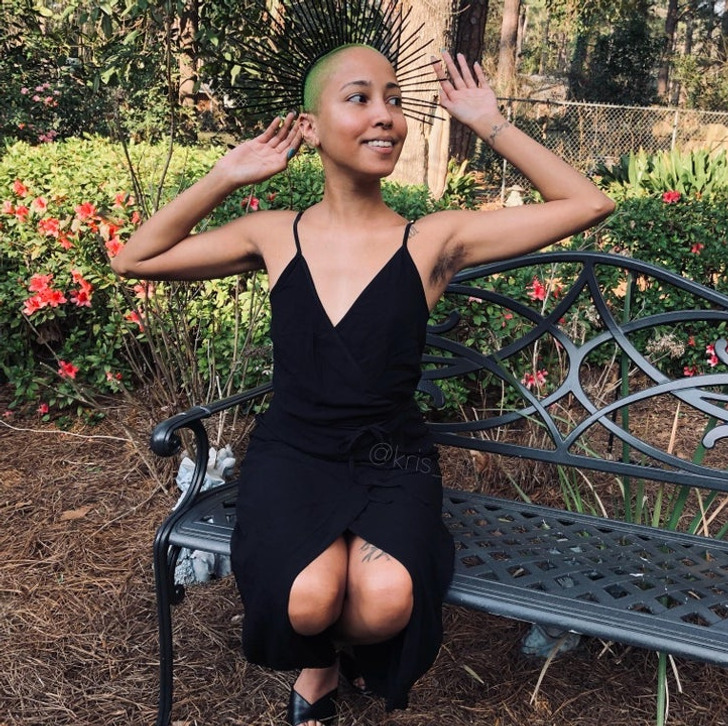 © kris_tinawithak / Reddit
14. "He has more, but I'm happy with mine! Couples that grow together, grow together, haha!"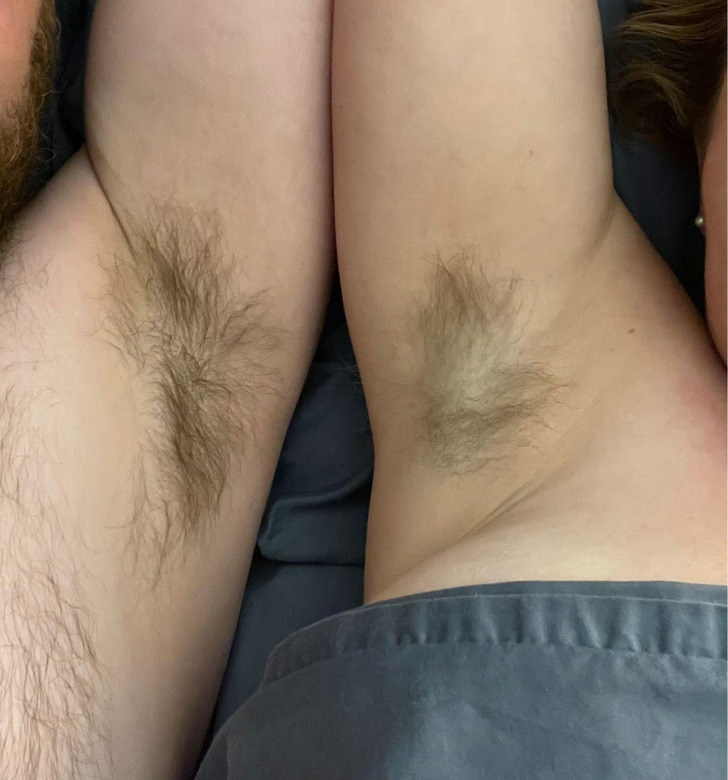 © randyrabbit1983 / Reddit
15. "I honestly love having unshaven pits in the summer."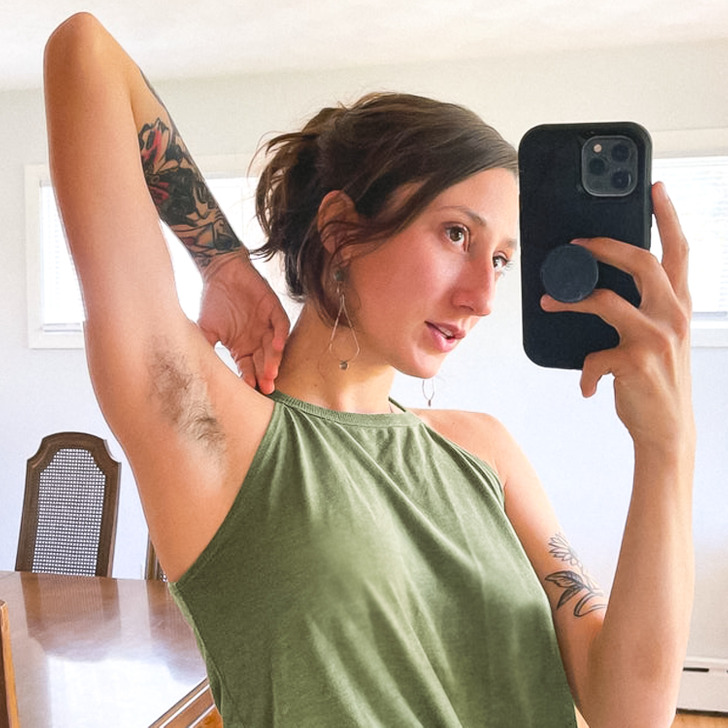 © mmmickeyy / Reddit
"I love the reactions I get and how nervous some people are around a woman who won't follow social norms."
16. "Just got a pedicure yesterday! I'm finally learning to be comfortable going to the salon with my hairy legs!"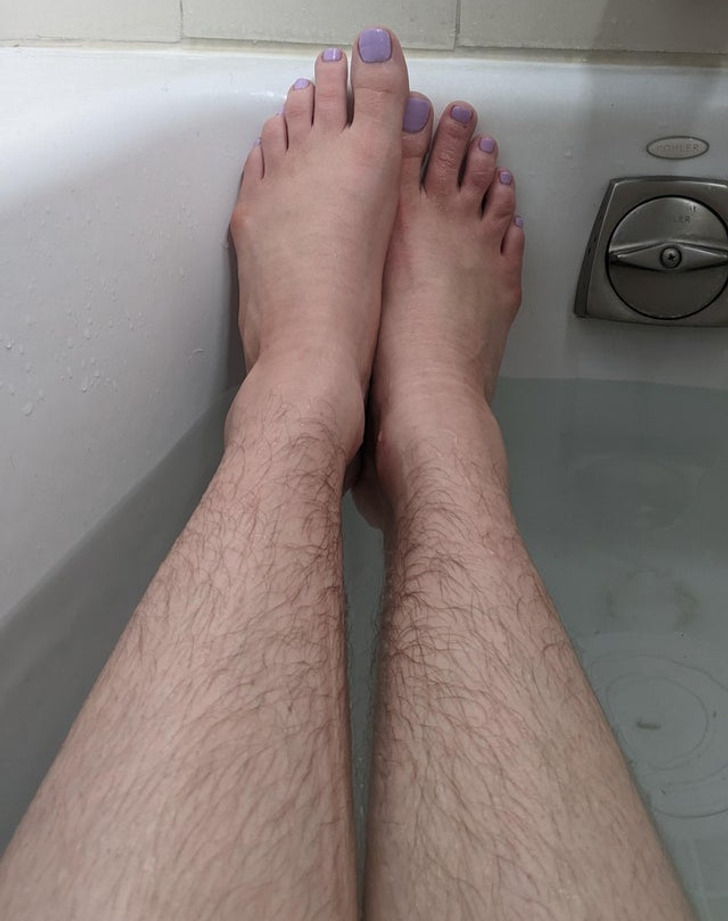 © meouxmix / Reddit
17. "Really going to miss armpits out weather."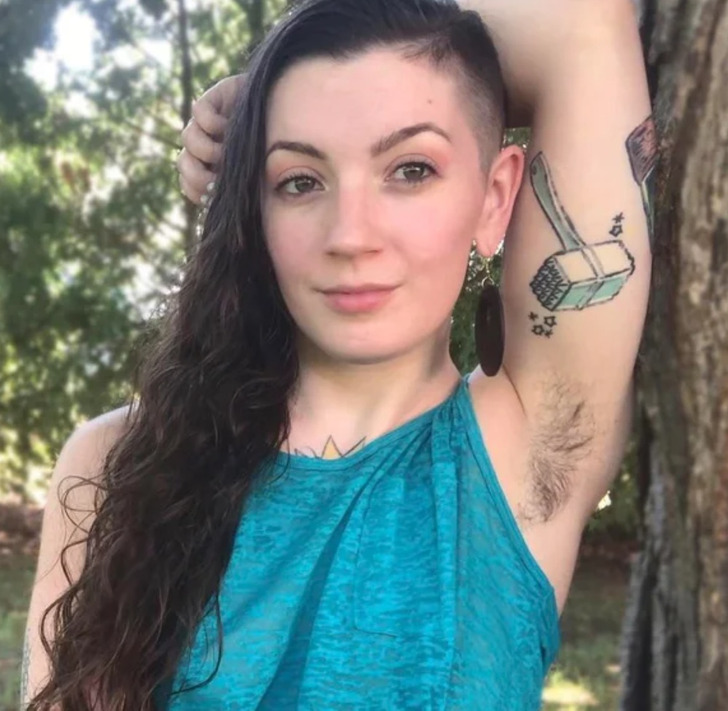 © coreyxmore / Reddit
Would you ever stop shaving and let your natural hair out for the world to see? We would love to hear your opinion on the matter.