The mainstream definition of what an ideal man should look like varies from country to country. Just like women, a lot of men try to follow common beauty trends in order to be seen as more attractive. The cultural difference in what exactly people consider objectively beautiful might come as a surprise.
1. United States and Canada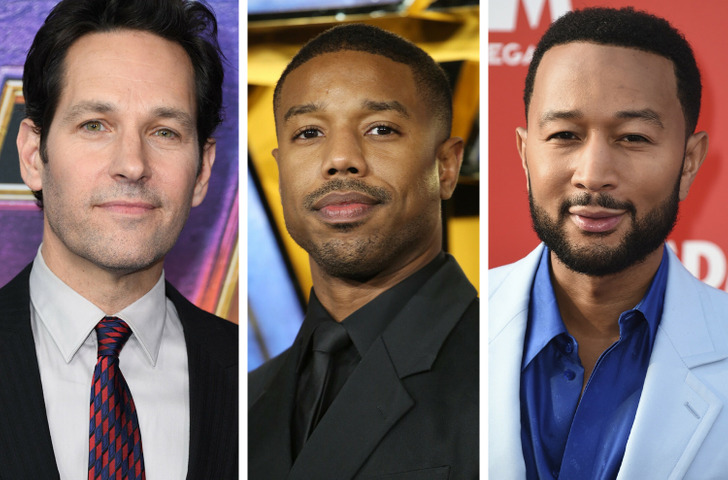 VALERIE MACON/AFP/East News, Lia Toby / WENN.com/agefotostock/East News, Invision/Invision/East News
According to People's magazine, the most attractive men in the US for the past 3 years are Paul Rudd (Ant-Man), Michael B. Jordan (Black Panther), and singer John Legend.
The usual definition of beauty, when it comes to men in the United States and Canada, is having a muscular physique, ruggedness, and golden skin. However, in the past couple of years, especially among the younger generation, an androgynous look has become more desirable.
2. India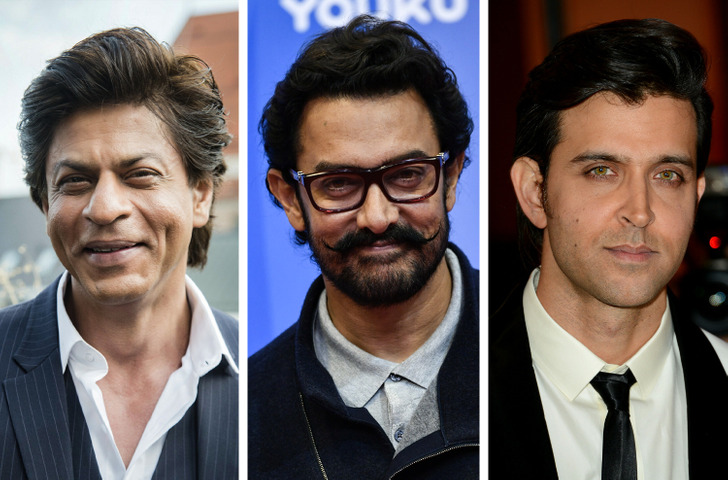 Mary Evans/Allstar/FD/East News, Niu bo – Imaginechina/EAST NEWS, Briquet Nicolas/ABACA/EAST NEWS
According to the poll, the most attractive men in India are actors Shah Rukh Khan (Don 2), Aamir Khan (Like Stars on Earth), and Hrithik Roshan (Zindagi Na Milegi Dobara). Even though Shah Rukh Khan took first place, he actually opened up, saying that he has been called "ugly and unconventional" in the past.
The main beauty standard in India is 
having
 a lighter skin tone, which gets promoted a lot on TV. Other than that, Indian standards are pretty 
close
 to American: tall, muscular man, who have clear skin and a full head of hair.
3. United Kingdom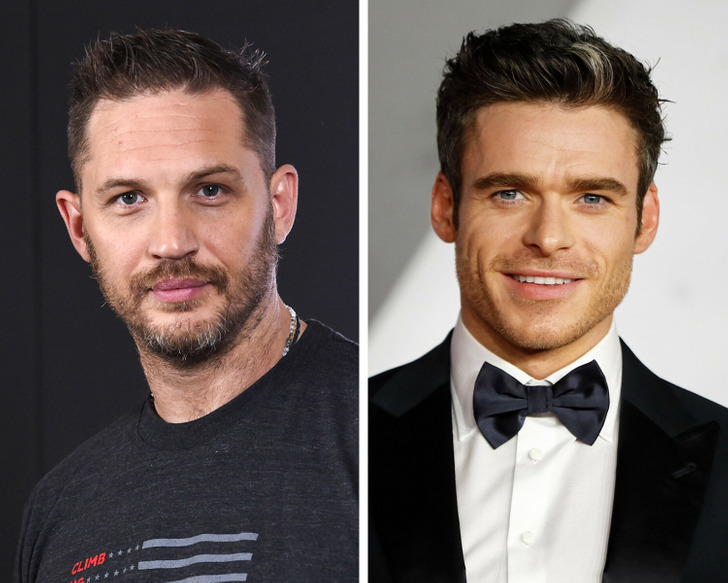 Invision/Invision/East News, TOLGA AKMEN/AFP/East News
According to a 2021 poll, the most attractive man in the UK is Tom Hardy (Inception), and 2022 research suggests that Richard Madden (Game of Thrones) has a huge shot of winning that title.

The research data says that the ideal type of man for British people has an athletic build, brown eyes, short dark-brown hair, and some facial hair. In fact, men with beards are found to be over 60% more attractive than men without them.
4. Philippines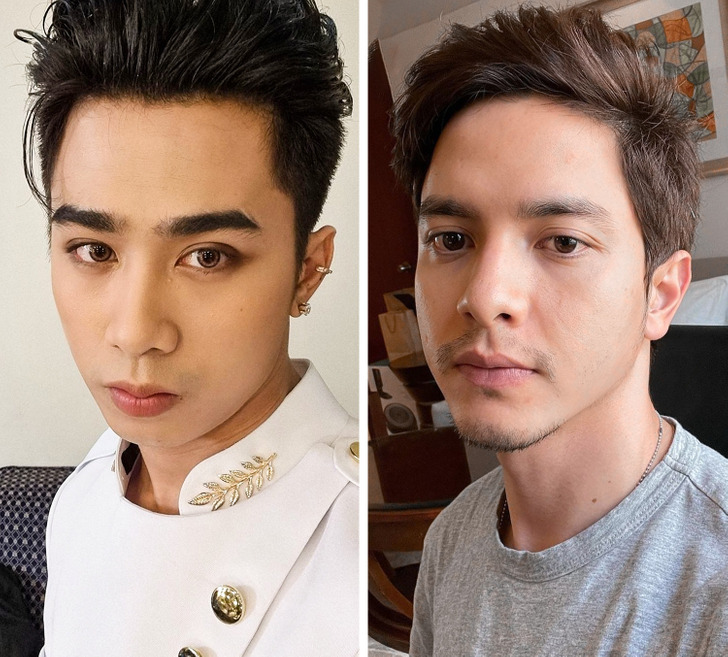 © josh_cullen_s / Instagram, © aldenrichards02 / Instagram
The most attractive men in the Philippines have been noted as Josh Cullen Santos from the boy group SB19 and the actor Alden Richards (Imagine You & Me).

The beauty standard in the Philippines has shifted and instead of looking macho, the men care about their appearance a lot and go for a more beautiful look, so they go to salons to get facials. Other standards include having dark hair, being at least 5'9", and having a more "mestizo" look, which means being mixed with white.
5. South Korea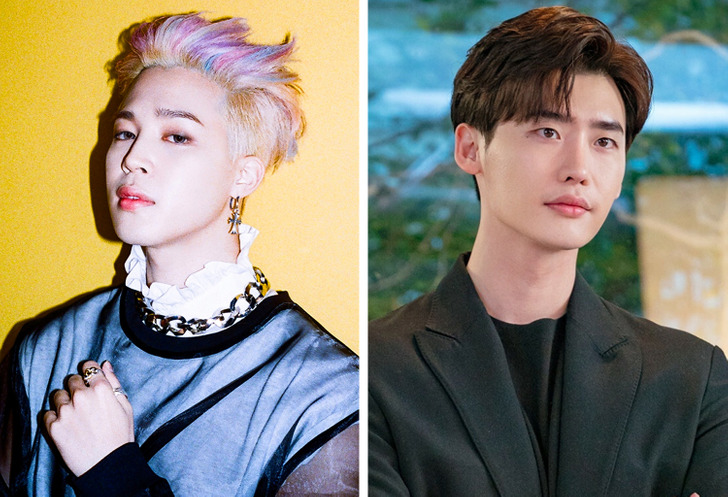 © bts.bighitofficial / Instagram, Everett Collection/East News
While western countries prefer men who are athletically built, South Korea likes more of a skinny, androgynous-looking body (not too skinny, fat, or muscular) for men. Men need to be a little bit soft, with slim facial features, double eyelids, and lighter skin.

Male celebrities in South Korea also do not shy away from using makeup or dyeing their hair, actors dye it black to look more youthful while idols dye it "fun" colors, and it is not considered to be revolutionary like it would be in the US.
6. Mexico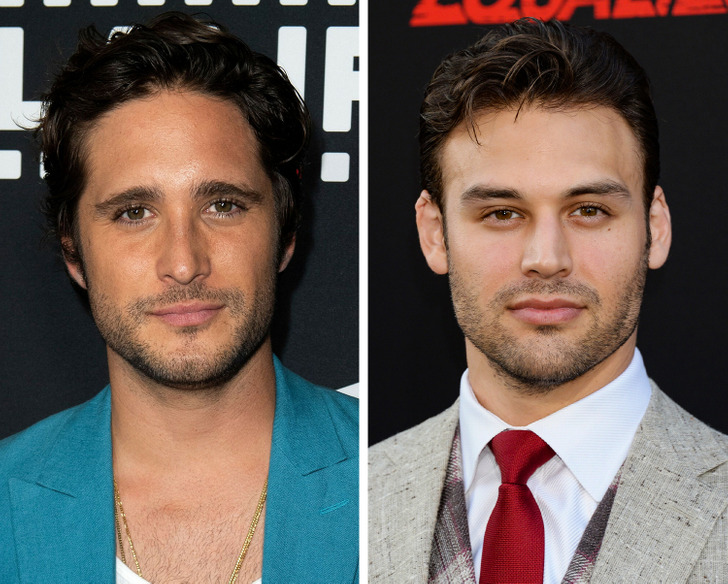 VALERIE MACON/AFP/East News, Gilbert Flores/Broadimage/EAST NEWS
Mexicans go for a more "macho" look, which means being extremely masculine, as opposed to South Korea which prefers a more androgynous look. The list of the most attractive men includes actors Diego Boneta (Luis Miguel) and Ryan Guzman (9-1-1) in the first 2 spots.
7. Germany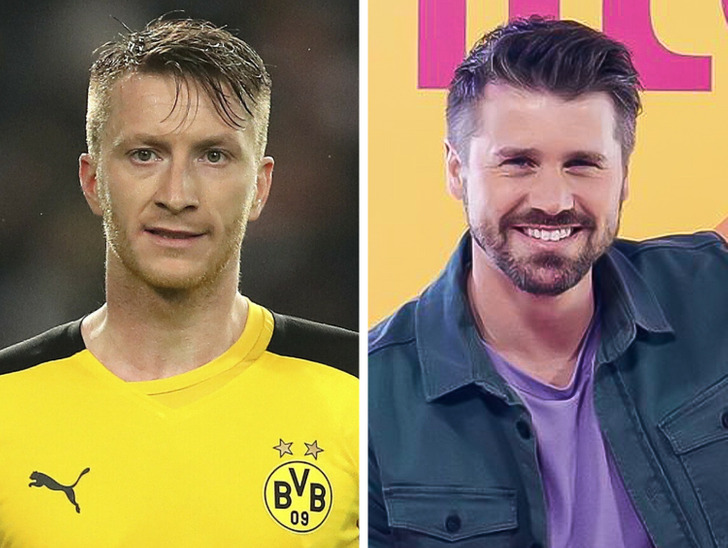 firo Sportphoto/Marcel Engelbrecht/DPA/East News, © thoreschoelermann / Instagram
According to research, German women prefer their men to be taller, with either black or brown short hair. The largest percent of the respondents said that they would like their man to be muscular, but skinny men took a close second place.

Football player Marco Reus and the actor Thore Schölermann have been named the most attractive men.
8. Italy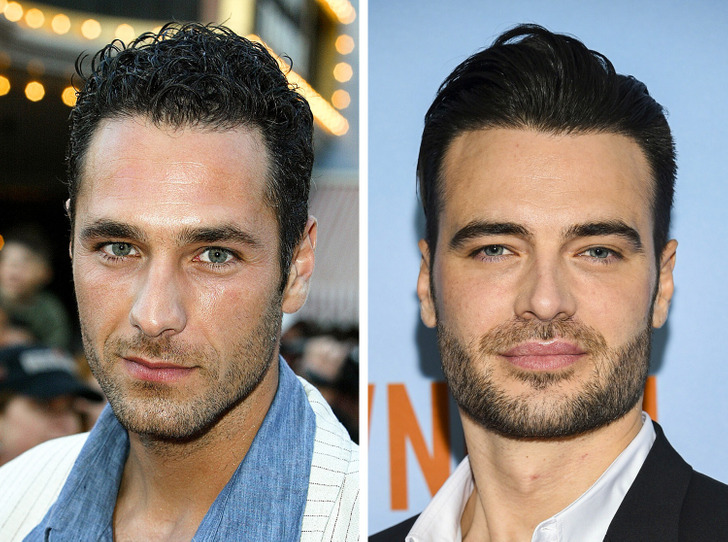 Mary Evans/Allstar/Graham Whitby Boot/East News, Invision/Invision/East News
In Italy, men being overly masculine does not have much importance in terms of their attractiveness. In fact, a lot of men are into grooming and styling their body hair, and Italian men do not shy away from wearing "girlish" colors, like pink or purple.

The most attractive male celebrities are considered to be Raoul Bova and Giulio Berruti.
9. Australia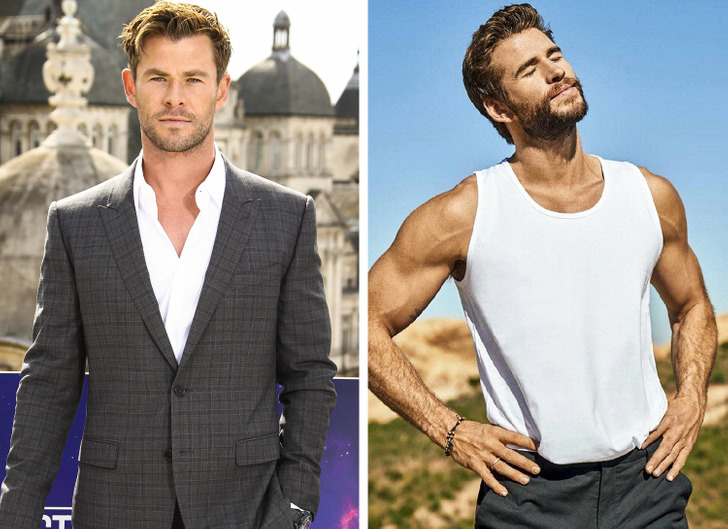 Invision/Invision/East News, face to face/FaceToFace/REPORTER/East News
Australian male beauty standards are focused on physical size and being muscular. While women perceive their bodies as heavier than ideal, men who follow beauty standards, on the contrary, think they are too skinny. The Hemsworth brothers are considered one of the ideals of Australian beauty.
10. The Netherlands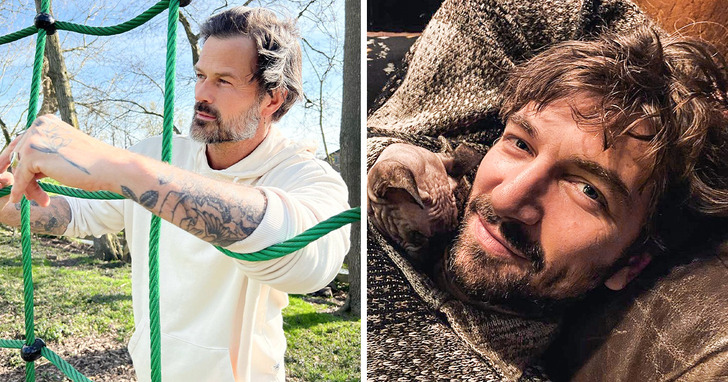 © arieboomsmainstagram / Instagram, © michielhuisman / Instagram
The Netherlands is considered to be a country that has the tallest people in the world, with the average height of a woman being 5'7″ (around 170 cm), and 6'0″ (around 183 cm) for men. Dutch women seek a male partner that is taller than them.

TV presenter Arie Boomsma and actor Michiel Huisman have been named 2 of the most attractive Dutch men, and their heights match up the beauty standard: Boomsma is 6'5 (around 198 cm), while Peelen is 6'1 (around 185 cm). Notably, both men are also muscular and have facial hair.
Which country's standards align with your own? Do you think standards are hurtful for people's self-esteem?