When we were little thinking about what we would look like at 50, we most likely imagined ourselves gray-haired, sitting in a rocking chair with a cat on our lap, next to a fireplace. Back then, we had no idea that we could look radiant and fabulous at that age, as well as successful and empowered, like a celebrity, with a life ahead of us and new goals to achieve.
1. Eminem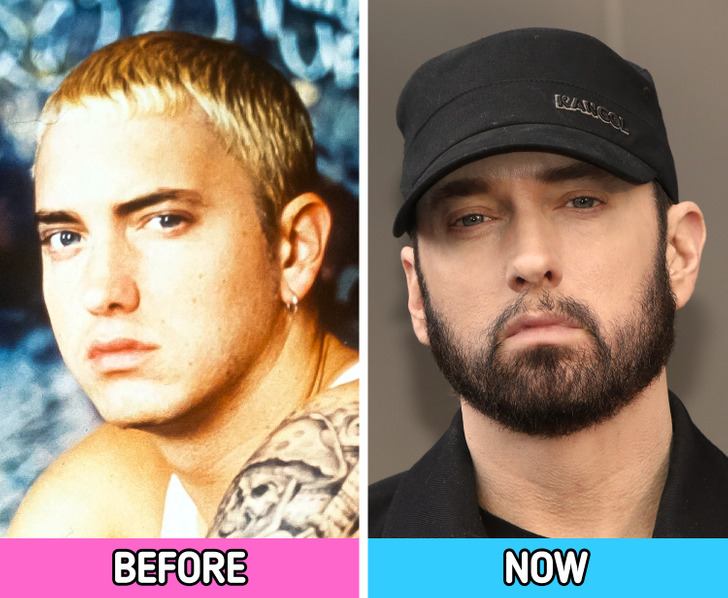 © SIPA / East News, © Jean_Nelson / Depositphotos
The successful rapper was born on October 17, 1972 in Saint Joseph, Missouri. Although he has been criticized over the years for his style and music, he has won many awards and has been praised for his high quality as a songwriter. From the year 1996 to 2020, he has recorded 11 studio albums.

He also excelled in acting with the movie 8 Mile, which was not only a box office hit, but also earned the extroverted singer an Oscar award for Best Original Song for "Lose Yourself," which he also performed at Super Bowl LVI.
2. Cameron Diaz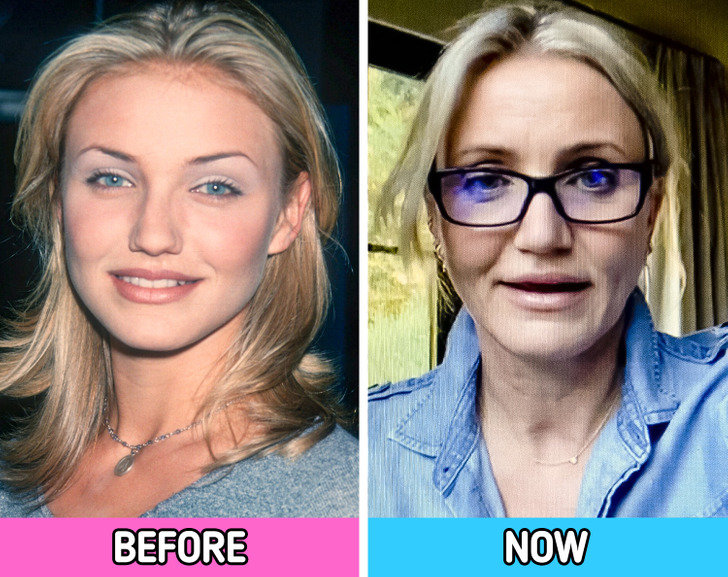 © PHOTOlink/Courtesy Everett Collection/East News, © B2820 / Photoshot / East News
The actress who excelled on the big screen for nearly three decades was born on August 30, 1972 in San Diego, California. Although she is currently retired from acting, she will always be remembered for her work in films such as The Mask, My Best Friend's Wedding, There's Something About Mary, Charlie's Angels and for her unmistakable princess Fiona, from the Shrek movies. She currently works as an entrepreneur and is very active on social media.
3. Ben Affleck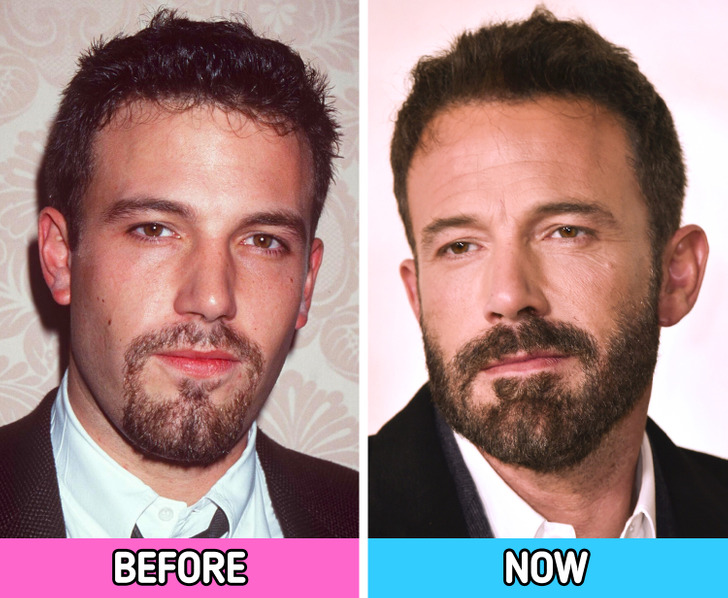 © East News, © Jordan Strauss / Invision / AP / East News
The actor, director, producer and screenwriter was born on August 15, 1972. He has had a very successful career over the years and has triumphed in films such as Armageddon, Shakespeare In Love, Pearl Harbor, The Accountant, Batman v Superman: Dawn of Justice and Justice League, among others. He has won numerous awards, and although he has also had some stumbles in his career, he continues to be highly praised by critics.
4. Jennifer Garner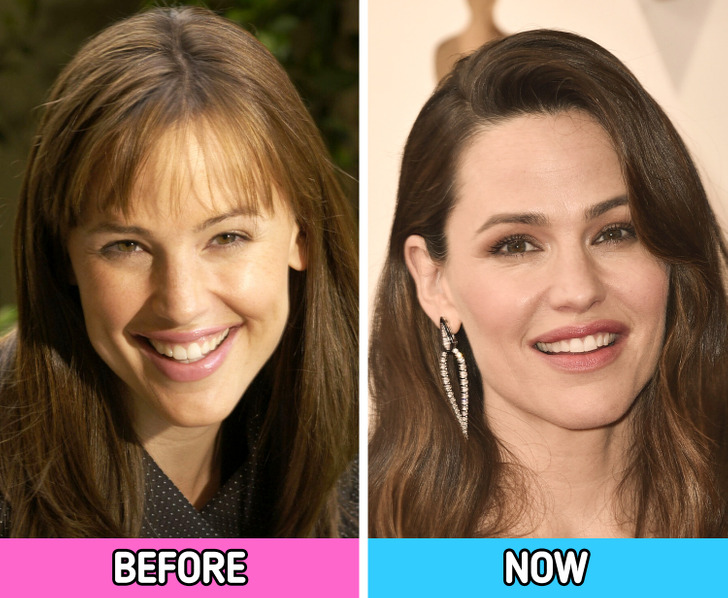 © ASSOCIATED PRESS / East News, © Jordan Strauss / Invision / AP / East News
The actress, originally from Houston, Texas, celebrated her 50th birthday on April 17. She made her film debut in 1995 with the movie Zoya, and to date, she continues to work in both movies and television series, such as Alias, thanks to which she won a Golden Globe for best female performance. Among her best-known works are Daredevil, 13 Going On 30 and Elektra.
5. Dwayne Johnson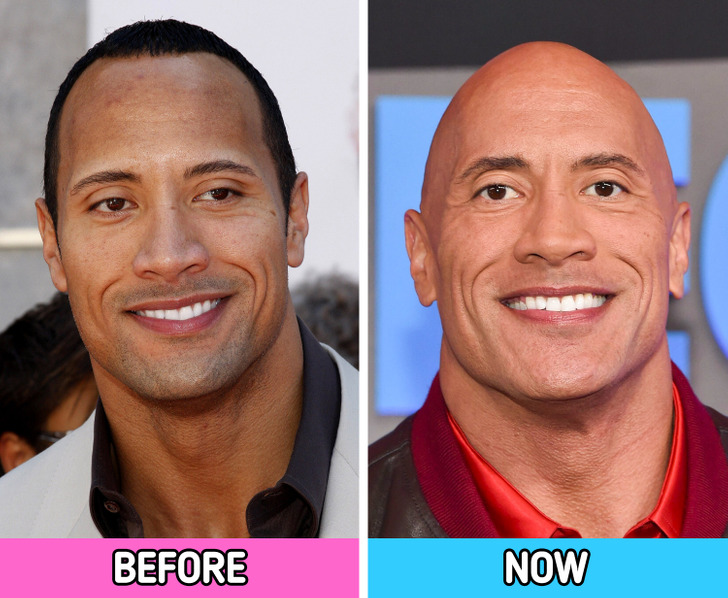 © PopularImages / Depositphotos, © LISA O'CONNOR / AFP / East News
The actor known as "The Rock" turned 50 on May 2. In addition to being a successful actor, he worked as a professional wrestler for the WWE. The success and popularity he gained as a result of his great performance in the ring opened the doors to Hollywood, so he started as a guest actor in the TV series Star Trek: Voyager and That 70's Show.

He made the leap to the big screen with a brief appearance in the film The Mummy Returns, and thanks to his success, he landed his first starring role in The Scorpion King. Since then, he has dedicated his life to acting and already has several projects for 2023.
6. Sofía Vergara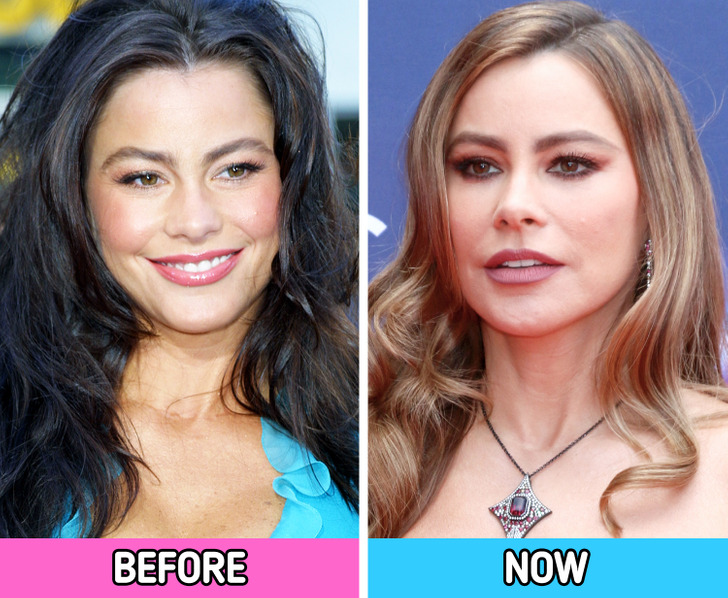 © PopularImages / Depositphotos, © Jean_Nelson / Depositphotos
The Colombian actress will celebrate her 50th birthday on July 10. She began her artistic career as a model, and little by little she attracted the attention of producers, who began to invite her to participate in television programs. Her role as Gloria Pritchett in the series Modern Family made her so famous that she was nominated for several awards. She was rewarded with a star on the Walk of Fame as well, and was the second Colombian to receive it, after singer Shakira.
7. Jude Law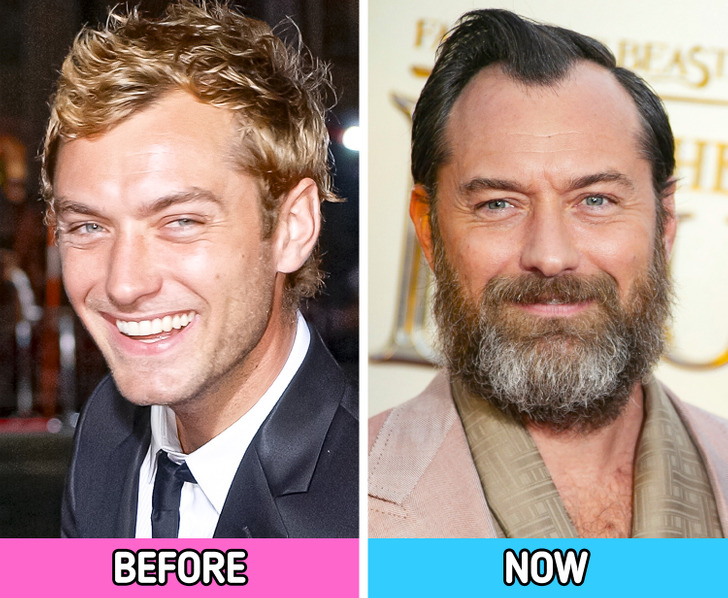 © John Hayes / Everett Collection / East News, © Joel C Ryan / Invision / AP / East News
The British actor will turn 50 before the end of 2022, and it will be on December 29. He has been featured in films such as The Aviator, Sherlock Holmes, King Arthur: Legend of the Sword and Fantastic Beasts: The Secrets of Dumbledore, among many others.
8. Gwyneth Paltrow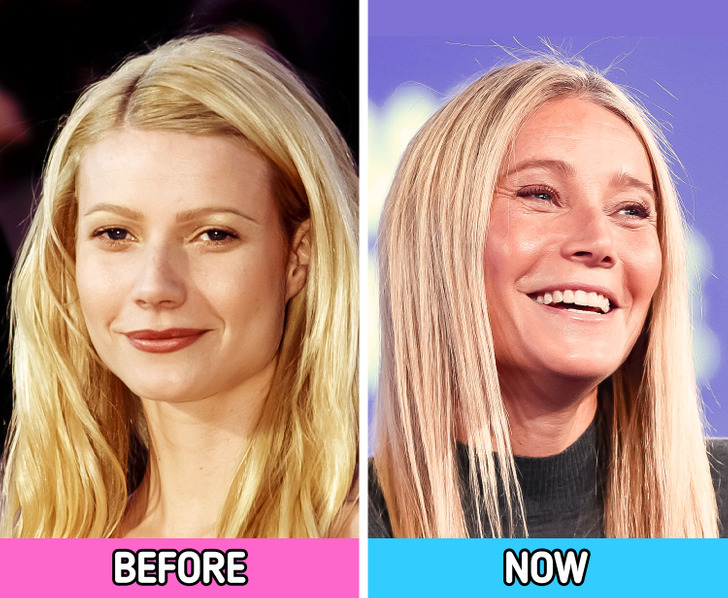 © Robert Hepler / Everett Collection / East News, © Patrick T. FALLON / AFP / East News
The Californian actress will ascend to the fifth step of her life on September 27. She has had a very successful artistic career in cinema, with roles in films such as Great Expectations, Shakespeare in Love, Se7en, the Iron Man trilogy and The Avengers, among others. Fun fact: Paltrow speaks Spanish, since she lived as an exchange student in a Spanish town. She is Steven Spielberg's goddaughter and sang several songs during her appearance in the series Glee.
9. Idris Elba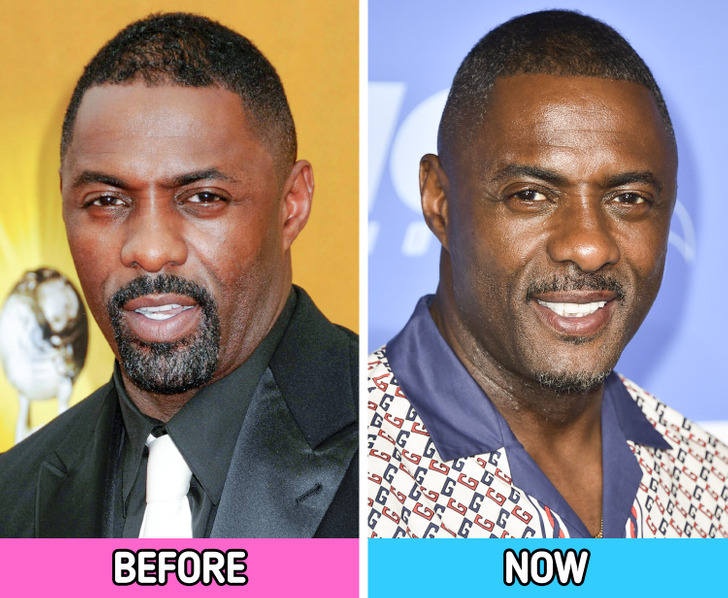 © Angel Dust / Face to Face / East News, © Jordan Strauss / Invision / AP
The British television, theater and film actor will turn 50 on September 6. Few people know it, but he worked for a while as a DJ to pay for his studies, until he became a little more interested in working in television, so he auditioned for small roles. Afterwards, he decided to try his luck outside his country and traveled to New York, where he got some roles until he became part of the cast of the series The Watchmen. From then on, his career took off, and we have seen him in movies like The Jungle Book, Thor: Ragnarok, Fast and Furious: Hobbs & Shaw, The Suicide Squad and many more.
10. Alyssa Milano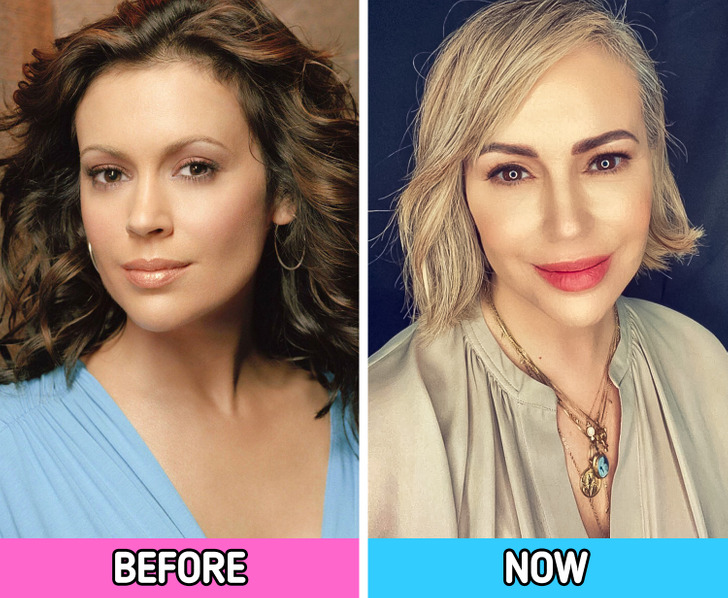 © East News, © milano_alyssa / Instagram
The New York actress will celebrate her 50th birthday on December 19. She has stood out for her participation in Who's the Boss?, Melrose Place, Charmed and My Name is Earl, among others. She has dedicated her entire life to working not only in film and television, but also in music, as she recorded five albums in the late eighties and early nineties.
11. Billie Joe Armstrong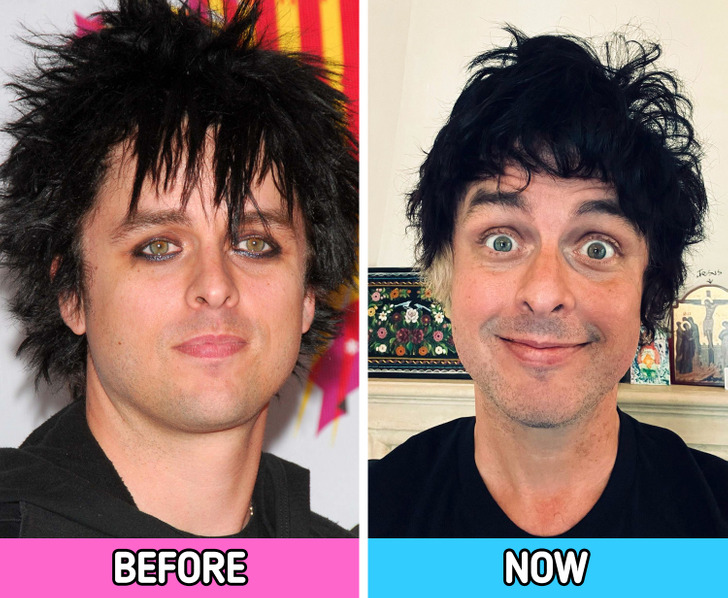 © s_bukley / Depositphotos, © billiejoearmstrong / Instagram
The lead singer of the punk band Green Day celebrated his 50th birthday on February 17. From the nineties to the present, he has worked as composer and lead guitarist for the aforementioned musical group. He has played with bands such as U2 and Blink-182, and has recorded more than 22 studio albums throughout his career.
12. Shaquille O'Neal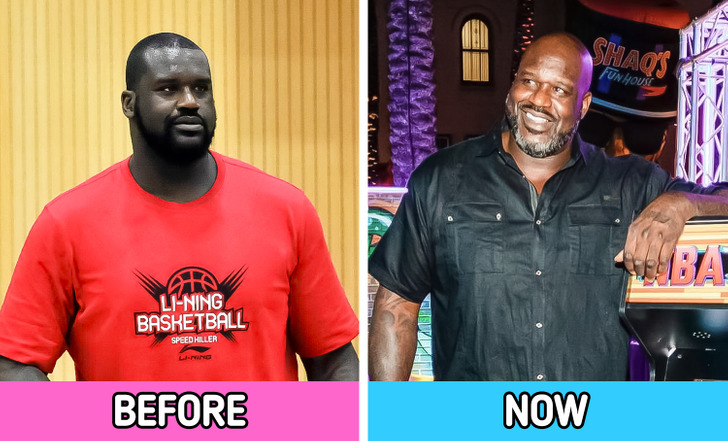 © ChinaImages / Depositphotos, © shaq / Instagram
The former basketball player, nicknamed "Shaq", had his birthday on March 6 and was born in Newark, New Jersey. He was a very successful and outstanding player, which is why he is considered one of the most dominant in the history of the NBA. He played with teams such as the Orlando Magic, Los Angeles Lakers, Miami Heat, Phoenix Suns, Cleveland Cavaliers and Boston Celtics, with whom he retired due to multiple injuries.
13. Carmen Electra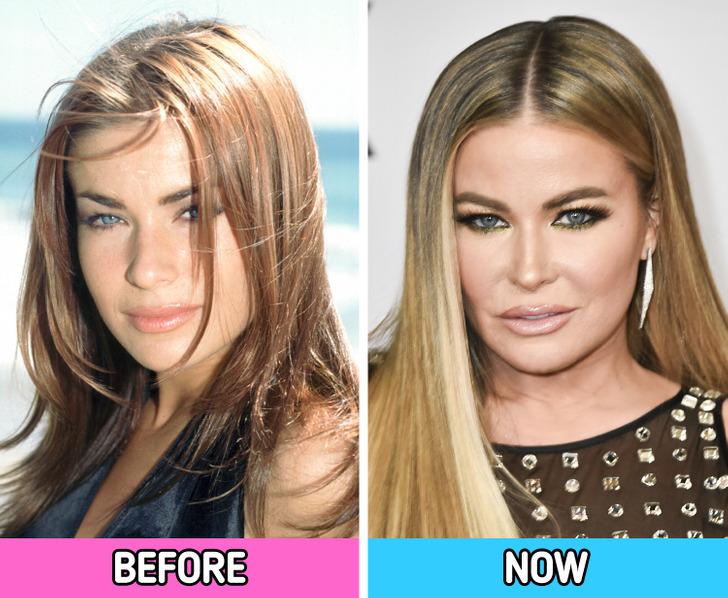 © Volker Corell / Face to Face / East News, © Jordan Strauss / Invision / AP / East News
The actress and model, a native of Sharonville, Ohio, turned 50 on April 20. Her real name is Tara Leigh Patrick, but when she met singer Prince in California, he persuaded her to change her name to the one we already know. She stood out for her participation in the television series Baywatch, and in films such as Scary Movie and Meet the Spartans.
14. Liam Gallagher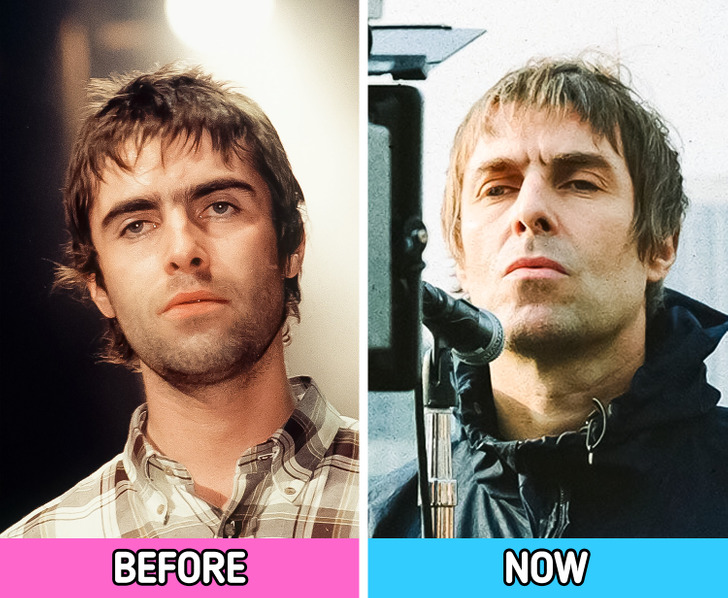 © LEFEVRE SYLVAIN / East News, © liamgallagher / Instagram
The British singer of the controversial and defunct group Oasis turns 50 on September 21. His voice was one of the most outstanding in the nineties, and with his brother Noel and the rest of the musicians, he managed to sell millions of records until the band disbanded. Liam created his own group, which was integrated by some members of Oasis, and named it Beady Eye. However, it only lasted five years, and now Liam works as a solo artist and is about to release his new album, C'mon You Know.
15. Selma Blair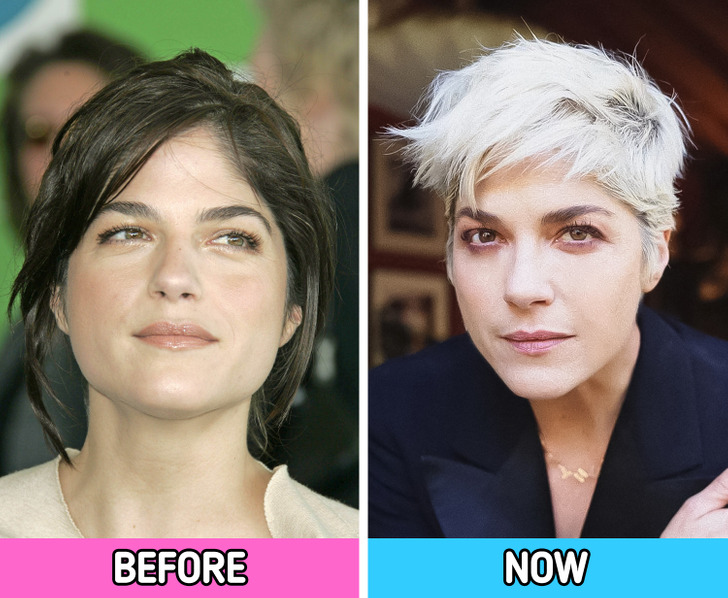 © s_bukley / Depositphotos, © selmablair / Instagram
The American actress will turn 50 on June 23. She is remembered for playing Cecille Caldwell in the movie Sex Games, Vivian Kensington in Legally Blonde, Jane Burns in The Sweetest Thing and Liz Sherman in Hellboy, among others. Although she currently stays away from blockbusters, she's still working as an actress in different films and in theater.
16. Karl Urban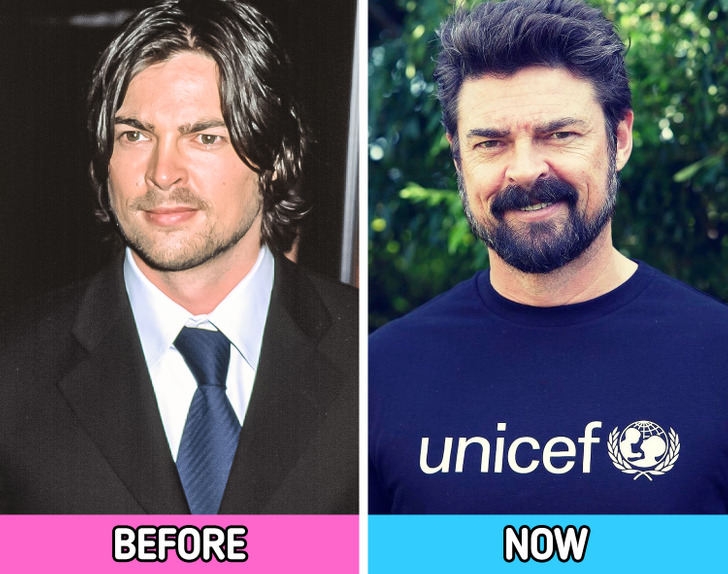 © everett225 / Depositphotos, © karlurban / Instagram
The New Zealand actor will celebrate his 50th birthday on June 7. He has stood out in Hollywood for his roles in films such as The Lord of the Rings and Star Trek trilogy, Conquistadors, Thor: Ragnarok and TV series such as Xena: The Warrior Princess and The Boys. The actor, being the son of Germans, speaks that language fluently. He also worked on his uncle's farm, used to play with his neighbors that he was Han Solo, from Star Wars, and plays golf, enjoys mountaineering, horseback riding, surfing, fishing and being the gardener of his own garden.
17. Geri Horner (Ginger Spice)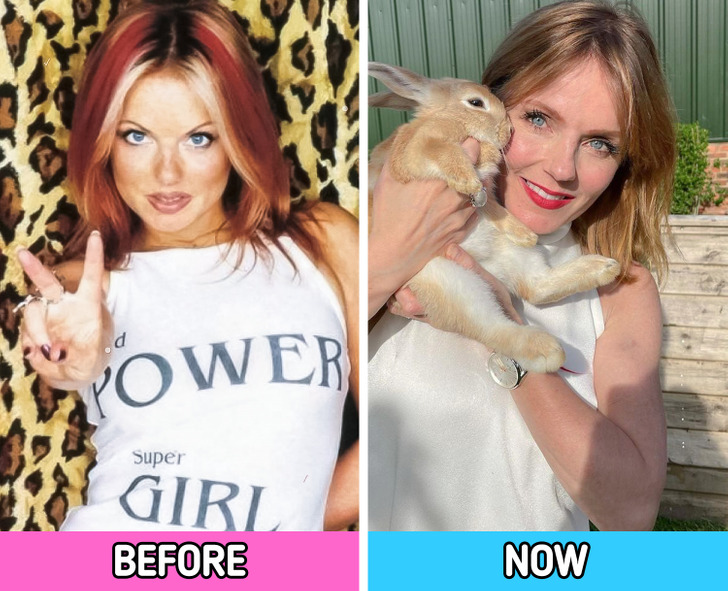 © Wise / Face to Face / East News, © therealgerihalliwell / Instagram
The former member of the British group Spice Girls was born on August 6, 1972, so she will soon celebrate her 50th birthday as well. After disbanding the teen pop group to which she belonged in the nineties, Geri went solo and managed to sell 45 million records worldwide. She has written three books: If Only, Just for the Record,and Ugenia Lavender. She wrote, directed and produced an original series for YouTube called Rainbow Woman.
What other 50+ celebrities would you add to the list? Which ones are your favorites? Tell us in the comments.