Many celebrities want their weddings to be the best party in the world. But some stars try to make it as low-key as possible, and manage to do it so well that there are very few photos or videos from these events online.
Rita Ora and Taika Waititi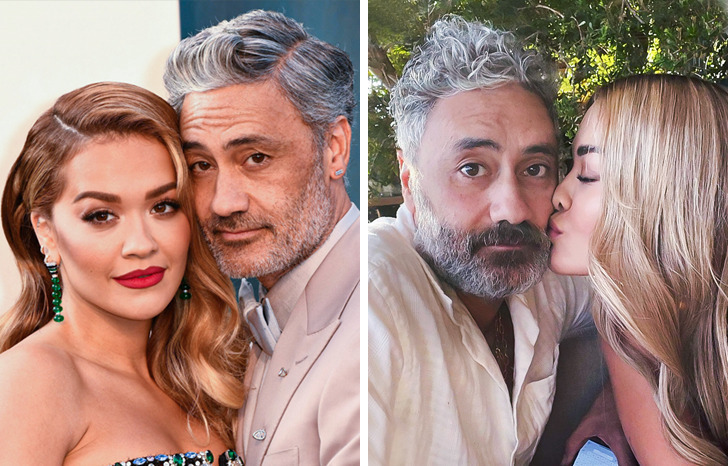 PATRICK T. FALLON / AFP / East News, © ritaora / Instagram
Despite being a famous person, Rita Ora wanted to keep her relationship more private and didn't announce her wedding. In August 2022, she secretly married director Taika Waititi. The ceremony took place in London, and only people closest to them were there.
Adrian Grenier and Jordan Roemmele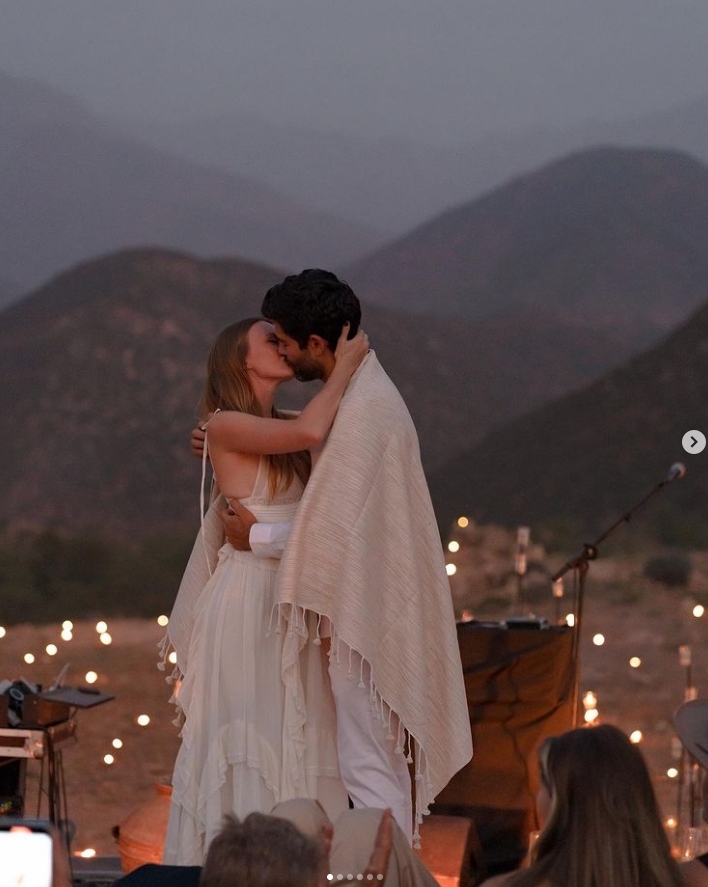 Adrian Grenier and Jordan Roemmele got married in June 2022 in the Atlas Mountains, surrounded by those closest to them. As the actor told, it wasn't planned, and they used rope instead of rings. And he added, "We couldn't have planned a better wedding if we tried!"
Don Cheadle and Bridgid Coulter
Invision / Invision / East News
Don Cheadle and long-time love Bridgid Coulter got married at the beginning of 2020. They had been together for more than 28 years. The ceremony was in their backyard, and their 2 kids, Ayana and Imani, were there.
Melanie Lynskey and Jason Ritter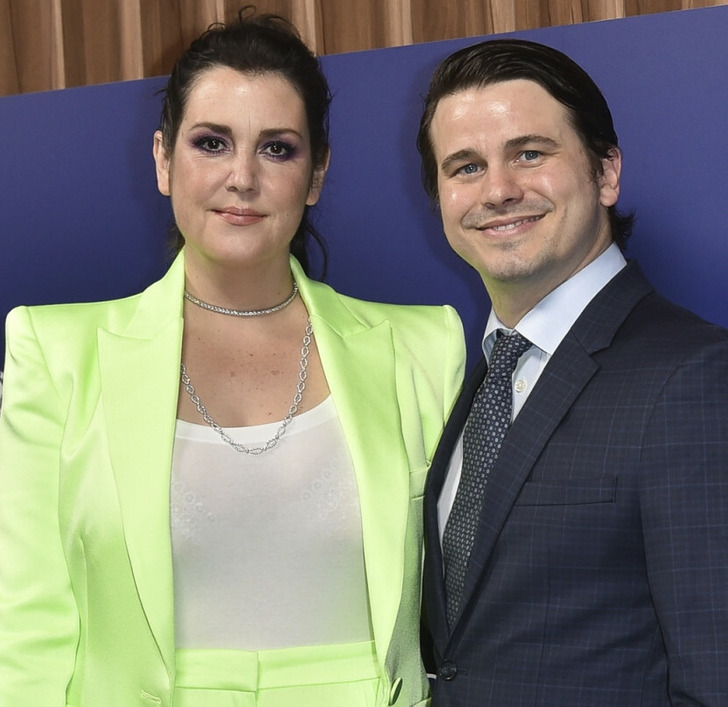 Invision / Invision / East News
Melanie Lynskey and Jason Ritter got married in 2020, 7 years after they met. Melanie says their wedding was spontaneous: "I got married cause someone was like, 'Jason, won't get into Canada unless you're married,' which just wasn't true, I panicked. It was actually a very fun wedding day." The ceremony was organized in the porch of their small, rented house in Atlanta. Only 2 friends were there, and they brought a cake and flowers.
Eliza Taylor and Bob Morley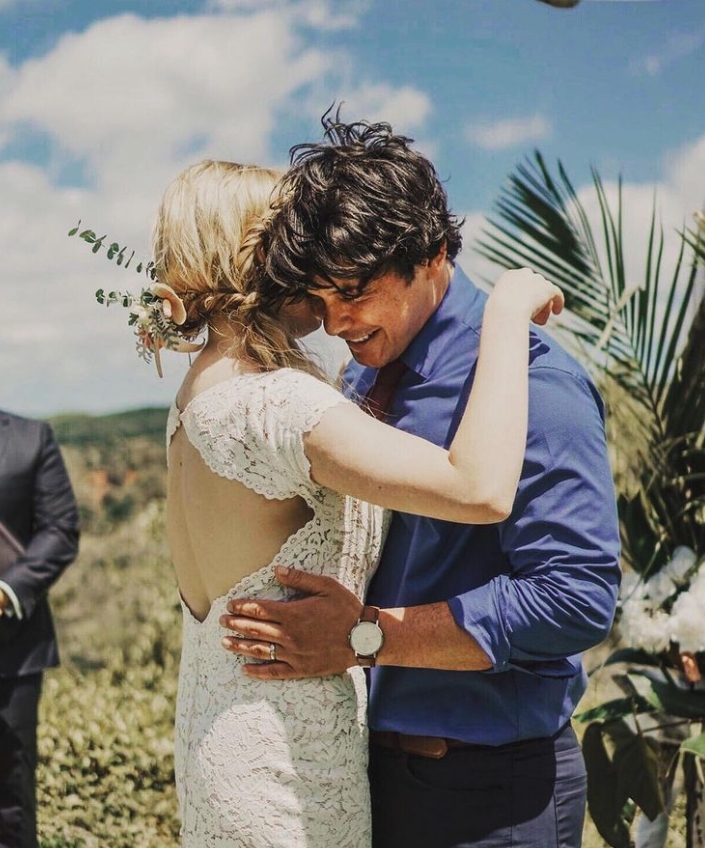 Morley and Taylor secretly tied the knot in June 2019, and their wedding was on a mountaintop in Hawaii. They said, "We weren't trying to break the internet, we weren't trying to hurt our ex-partners, we were in love. Plain and simple."
Jenny Slate and Ben Shattuck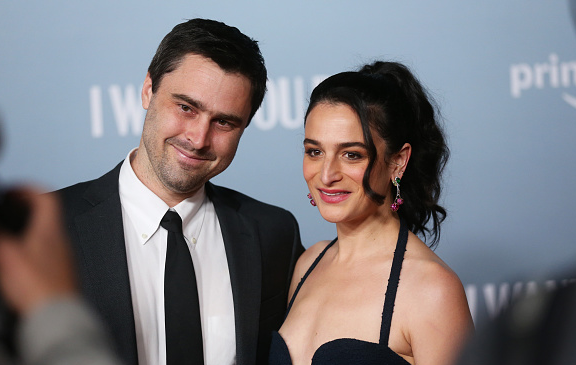 Jenny Slate and Ben Shattuck postponed their wedding 3 times. Finally, they got married in their living room just before New Year's of 2021. And the ceremony was attended only by their parents, siblings, and 6 friends from each family.
Leighton Meester and Adam Brody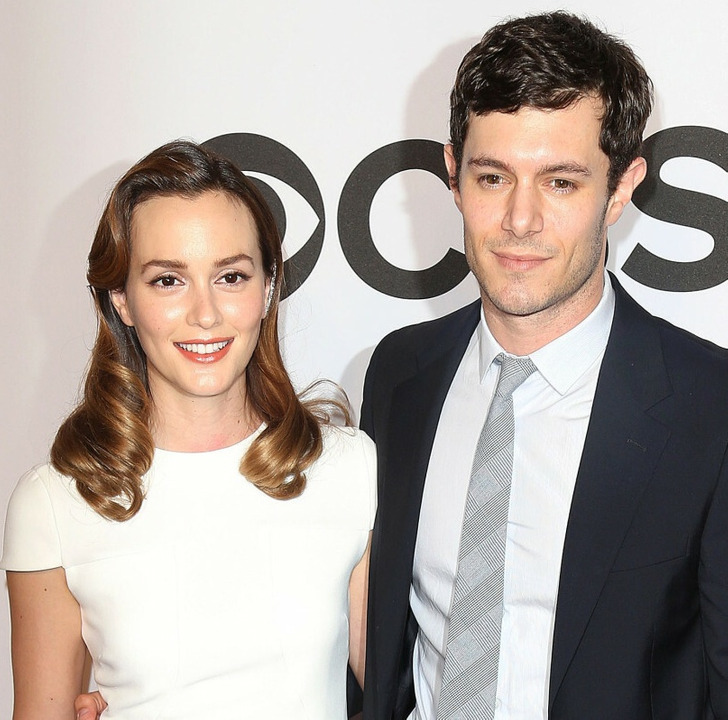 DDNY / Broadimage / East News
For more than 6 years, Leighton Meester and Adam Brody kept their relationship far from the cameras. In 2014, they had a top-secret wedding in Northern California. Brody just confirmed this news with a short "yes" and didn't go into detail.
Erin Lim and Joshua Rhodes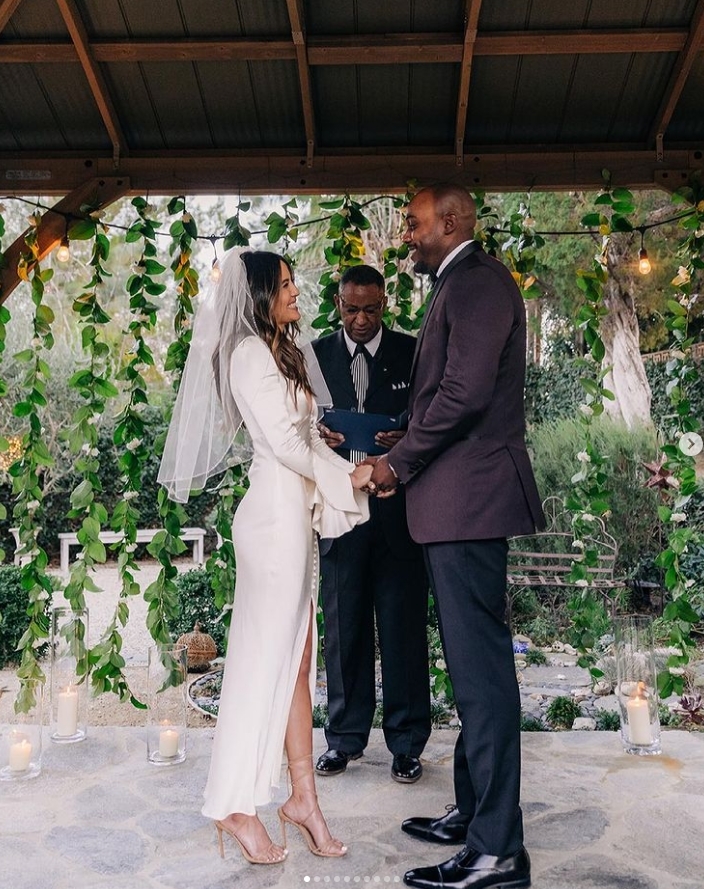 Erin Lim married Joshua Rhodes in the backyard of her parents' house. She said she was at work till noon that day, and she already had her hair and make-up done at work. The ceremony took place at 4 p.m., and Rhodes' father married them.
Ian Harding and Sophie Hart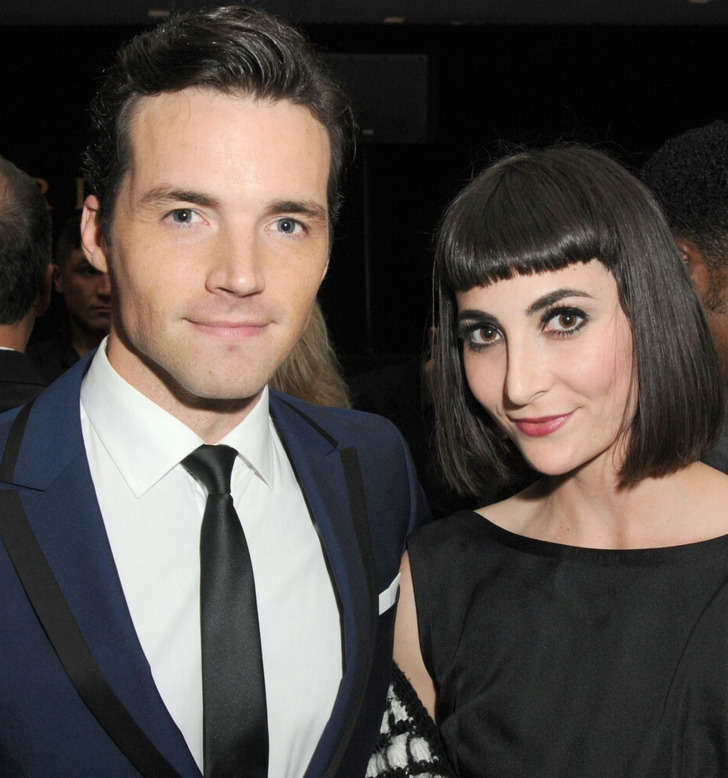 McMullan / Sipa USA / East News
Ian Harding secretly married Sophie Hart back in October of 2019. The couple took their privacy so seriously that the public only found out about their wedding 2 years later, when Harding published a photo on his social media, and attentive fans noticed a ring on his finger.
Ewan McGregor and Mary Elizabeth Winstead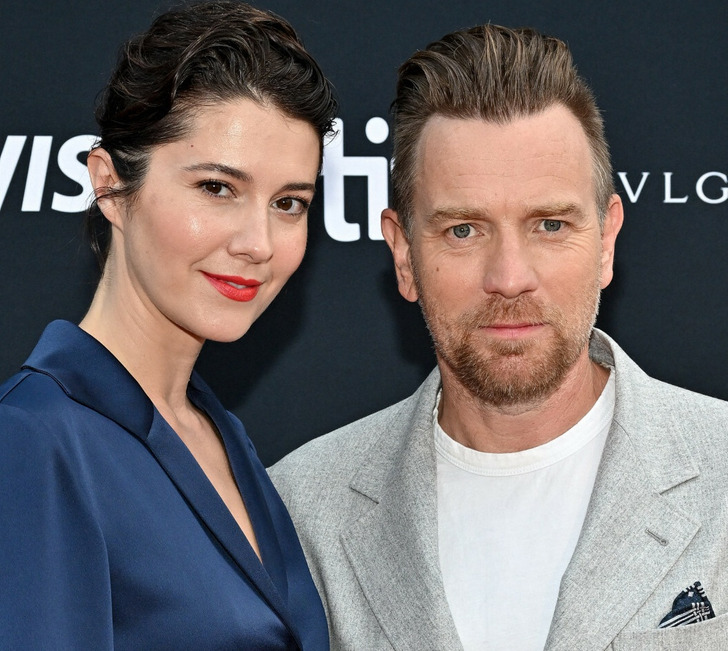 Reynaud Julien / APS-Medias / ABACA / Abaca / East News
Ewan McGregor and Mary Elizabeth Winstead got married in their house in the Topanga Canyon area of Los Angeles. It was a ceremony in the street with a farm-to-table menu. Only their family and close friends were there.
Bobby Bones and Caitlin Parker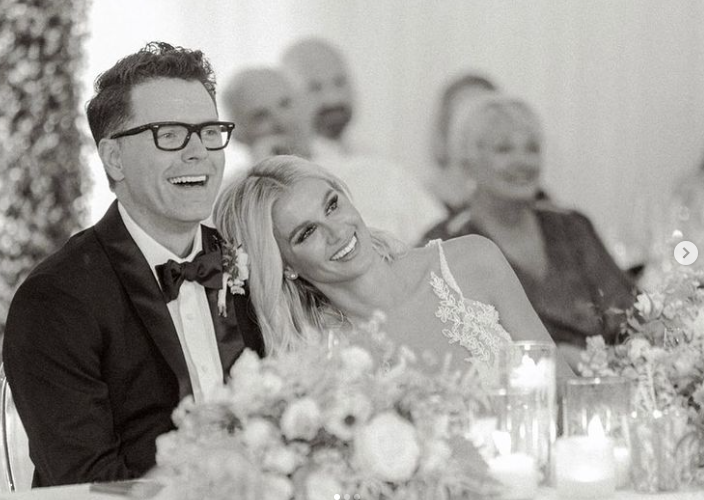 Bobby Bones and Caitlin Parker kept the details of their wedding in secret because they wanted to protect the privacy of their guests. They had a small wedding in their house in Nashville, surrounded by their friends and family. Bones said, "We love home. We picked this place out together — that was really one of the first decisions that we made as a couple. And so she thought, 'What if we got married here?' "
Anthony Edwards and Mare Winningham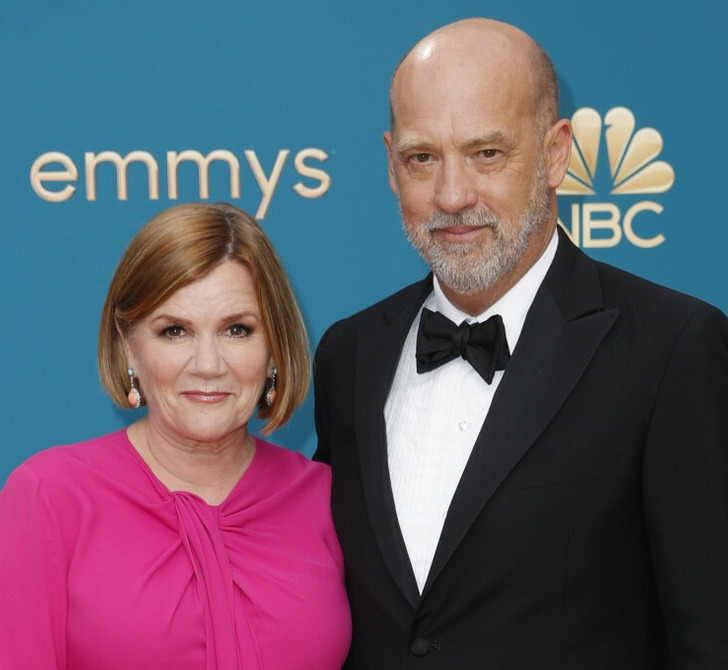 Invision / Associated Press / East News
Anthony Edwards and Mare Winningham got married last year after 35 years of friendship. Their wedding was attended only by their old friend, who married them. Edwards said, "We're too old to throw weddings."
Aubrey Plaza and Jeff Baena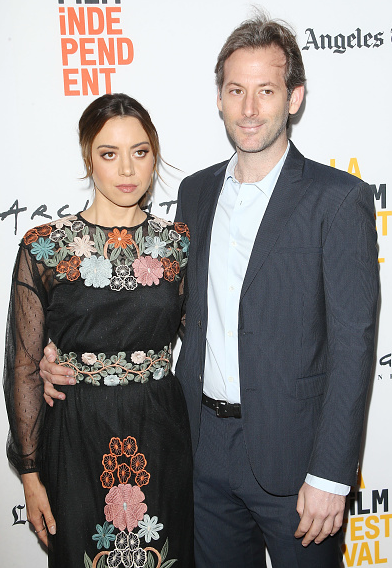 In May 2021, Aubrey Plaza said she married movie director Jeff Baena, who she'd been dating for 10 years. The actress said that they were bored once, she came across a website that could marry anyone in 1 hour, told Jeff about it, and he said, "We probably couldn't get married that fast." 2 hours after they called the service, a priest wearing a Hawaiian shirt and carrying a briefcase appeared on their doorstep. So, they had a ceremony in their backyard with an altar of love and a rosemary wreath Plaza made herself.
Anna Faris and Michael Barrett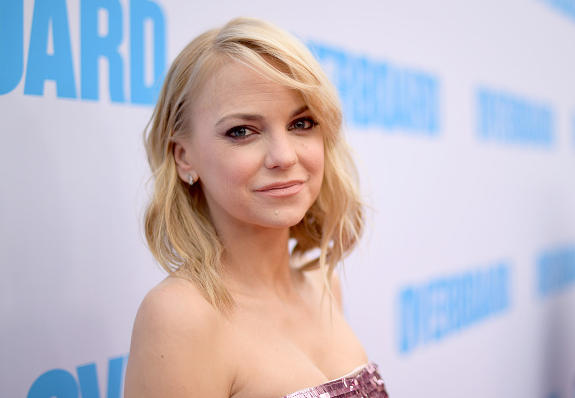 Anna Faris accidentally let slip that she married cinematographer Michael Barrett. Even her family found out about it only 4 days later. Their small wedding took place on the San Juan Island in the state of Washington. Anna said it was her decision not to have a big wedding: "With a little bit of age, you don't need the whole thing."
What is your dream wedding?